Truck Wreckers Melton
If you have an old, junk, used or accident-ridden truck that you wish to instantly exchange for cash, Truck Wreckers Melton is going to give you the best deal. We are known to provide our excellent services all across the suburb of Melton. Any unwanted, unregistered, crashed or flood-damaged trucks are brought to our yard from all across the suburb. We bring these broken and scrap trucks for wrecking and recycling. The automotive junk lying unattended poses a huge danger to the environment. Our job as Melton's reputable truck wreckers is to take care of all such junk automobiles and recycle those in the most eco-friendly way.
You can sell us truck of all types and all models. All you need to do is tell us about the truck that you wish to sell and where we should send our team for its removal. You will find our services to be swift and completely free of hassle. Our team takes care of each step and makes sure to make it all as a convenience for you as possible.
Whenever you face a headache of removing old and scrap truck, then there is only one solution and the name is Truck Wreckers Melbourne. On this platform, we buy and offer cash for unwanted junk and scrap trucks and we pick them up from all nearest locations in Melton. If you've any sort of scrap and junk truck then your first step is to call us in Melton. After asking all the details, we'll give a price or we'll ask you for free inspection in Melton. You'll get a free quote and if you are happy then get ready for cash in your hands. Our team will be on spot with cash for your scrap truck and removal for it.
[[[["field30","contains","Part"]],[["email_to",null,"
[email protected]
"],["hide_fields","field26"]],"and"],[[["field30","contains","Cash"]],[["show_fields","field26"]],"and"]]
keyboard_arrow_leftPrevious
Check Nowkeyboard_arrow_right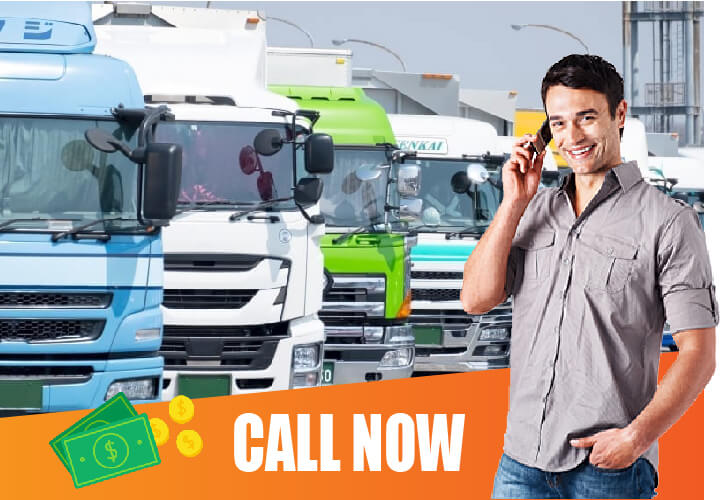 Scrap Truck Buyers Melton – Cash For Trucks
Every scrap truck which is damaged, junk, rubbish and sitting in your driveway has some good parts. Engine, transmission, radiator, tires, diff, and suspension. All these parts have some value in term of dollars.
So, we buy trucks to pull out these parts. And after having to analyze all truck through inspection, we figure out the best price to wreck every scrap truck. So, you get money for every wrecking every scrap truck.
Japanese Coaster, Dyna, and every model
Isuzu all models like NFR, NPR, FRR, FSK, NKR
Nissan all models like UD, MK, pk
Mercedes Benz Tipper and Unimog
Mitsubishi Canter, Fuso series
Hino all models
Free Scrap Truck Removals in Melton
Our company has made old and scrap truck removal in Melton very easy and simple. Just make one call and get cash in the hands-on same day for your scrap truck removals in Melton. Without paying a single dollar you remove your rubbish or unwanted truck on the same day. We are Melton's only truck removals company who remove scrap truck from all Melton we pay you cash after completing all process of transfer paperwork.
One question that can stop you for selling truck is the make, model, year and condition of scrap truck. Sometimes it's very hard for truck owners to fix truck mechanical issues and damages and get a roadworthy certificate. We are already aware of these questions and circumstances that are a hurdle in removing scrap trucks. Our company resolve all problems and says "Sell Every Scrap Truck" on the same day. Selling means you'll definitely get good prices for your scrap truck. So call trucks service today to sell your scrap truck for cash in your pocket.
Get a Free Quote Today – Truck Wreckers Melton
Truck Wreckers Melton has a free service of giving you a cash quote evaluation that comes with no obligation. Regardless of what kind of truck you own, we assess it for free and give you an instant quote. Our experts take into account its make, model, mileage and overall condition while evaluating. And the quote that we determine resonates 100% with your truck's overall worth.
Our team responds without any delays makes sure that you get the best solutions from Truck Wreckers Melton. The only thing we wait for is your approval on the deal and as soon as we get that, we exchange your old truck with top dollar cash.
Truck Wreckers Melton are willing to buy all brands and models of your unwanted, scrap or junk trucks. Even if the trucks you own are completely crashed, you can sell it to us. We also offer to pay you instant cash for a full fleet of trucks that you want to sell instantly.
We Buy All Makes & Models on The Spot
We have a team of truck wrecking experts in our yard who know exactly how to go about each model. When you sell your truck to our experts at Truck Wreckers Melton, you sign yourself up for some of the top services that are offered all across Melto
Mazda Truck Wreckers
Mitsubishi Truck Wreckers
Fuso Truck Wreckers
Scania Truck Wreckers
Mack Truck Wreckers
Iveco Truck Wreckers
Mercedes-Benz Truck Wreckers
DAF Truck Wreckers
Hyundai Truck Wreckers
All the truck dismantling, truck wrecking, and truck recycling that we do in our yard take place in a complete environment-friendly way.
Our flawless truck removal services can be availed all across Melton. All you need to do is tell us your preferred day for removal. We ask you a day that you find most convenient and come to your location fully equipped.
You can sell us all
Light-duty trucks

Heavy-duty trucks

Medium-duty trucks

Special-purpose trucks

Garbage Trucks

Pickup Trucks

Containers

Loaders

Cement Mixers

Concrete Mixers

Excavators

Trailers

Tractors etc.
We pay you its full value in cash and on the very same day. Sell us any brand or any model, and our experts will make sure to utilize all its resources to the maximum.